Ksenia also uses this opportunity to go to local museums, taste Greek coffee and visit local Orthodox communities involved in ecological projects, including monasteries – her research passion.
"Working in the library and discussing my research with experts is significant, although not the only aim of my research visit within the TNA Programme at VOLOS. Here, I benefit from the theological perspective on my research topic – this helps me as a sociologist of religion to spotlight the sociological contribution of my research. Colleagues from the Volos Academy enthusiastically support me by suggesting field locations and getting access to the field for interviews and short trips. With their help, I immerse myself in the Greek language and culture, learn about local customs and traditions, religious, social and cultural phenomena.
Altogether, it turns my visit into a comprehensive experience of Greek Orthodoxy, which I appreciate most of all about this trip."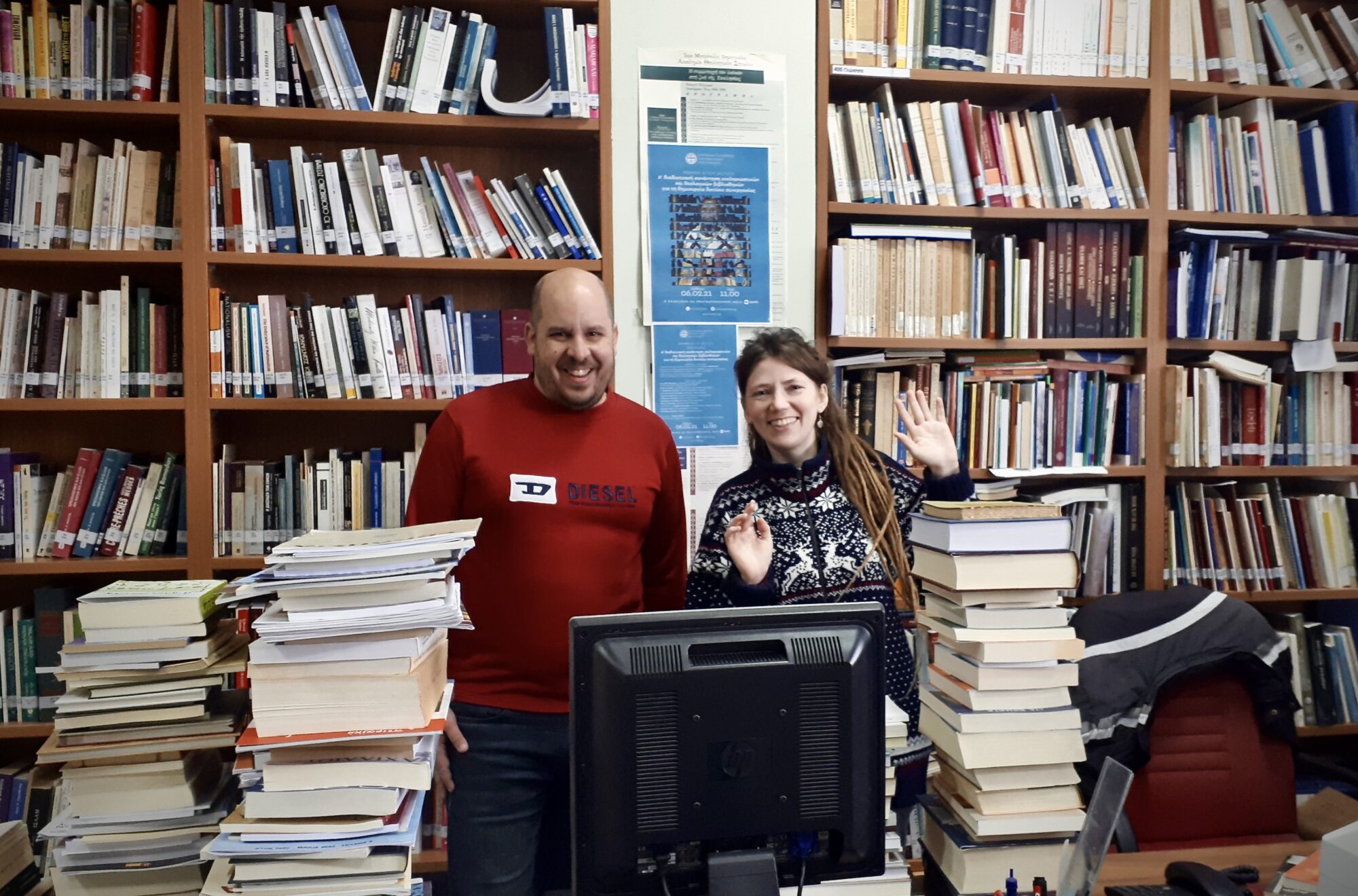 About Ksenia Medvedeva
Ksenia Medvedeva is a sociologist of religion. Currently, she is also a Marie Curie PASIFIC fellow at IFIS PAN. She has just begun her new 2-year research about ecological initiatives of Orthodox churches in the USA and Greece, you can read more about her project here.
About TNA Scholarships
In the 2022/2023 season, more scholars will take advantage of a RESILIENCE TNA scholarship.
The following call for applications for a RESILIENCE TNA scholarship will be open May 15, 2023 to July 1, 2023.