Prof. Shaban Sinani has studied the Albanian codex and has written studies about this heritage of Albania that has become part of the Unesco "Memory of the World" programme.
About the Webinar
Academic Prof. Shaban Sinani has been part of the working group for the nomination of the two very old Gospels (codices) found in Berat, Albania: "Beratinus-1", dating from the sixth century, and "Beratinus-2" from the ninth century. Both form part of the seven "purple codices" which survive today. Two of the "purple codices" are preserved in Albania, two in Italy and one each in France, England and Greece. "Beratinus-1" – sixth century – is a Gospel handwritten in uncial majuscules. It represents one of the three or four oldest New Testament archetypes and is an important reference point for the development of biblical and liturgical literature throughout the world. "Beratinus-2" – ninth century – comprises Gospel manuscripts from the standard text period. Some paragraphs are semiuncial. In terms of style and age, it is comparable to Greek Codex 53 (Saint Petersburg). It contains the four complete Gospels.
The two Albanian codices are very important for the global community and the development of ancient biblical, liturgical and hagiographical literature. The seven "purple codices" were written one after the other over a period of 13 centuries, i.e. from the sixth to the eighteenth centuries. The two codices represent one of the most valuable treasures of the Albanian cultural heritage.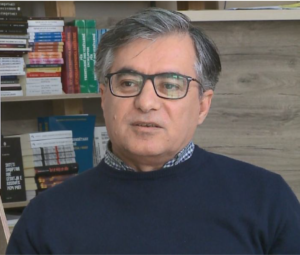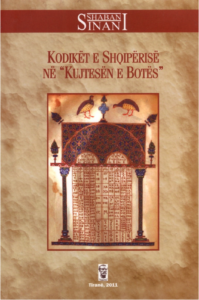 Prof. Shaban Sinani
In the webinar you will:
learn more about "Codex Purpureus Beratinus" part of the UNESCO's "Memory of the World" Programme.
Language and Participation
The webinar will be held in English in Microsoft Teams.
Date and Time
May 3, 2023, 13:00 – 14:00 h CEST [updated date].
Contact
For any questions, you may contact Genta Rexha.
About the Codex
Read more here.