During his stay Prof. Ostapczuk was able to explore the collections of the Centre for Slavonic and Byzantine Studies and meet with Bulgarian researchers working in the same field. The visiting scholar was granted easy access to the rich funds of St. Cyril and St. Methodius National Library in Sofia and even made a one-day trip to the town of Plovdiv, where he was warmly welcomed by the team of Ivan Vazov National Library.
Prof. Ostapczuk also consulted the digital manuscript collections of the Zograph Digital Research Library at Sofia University and the Special Collection of the Bulgarian Academy of Sciences.
"RESILENCE TNA lets us travel to the past with the help of our friends," Prof. Ostapczuk said after his visit.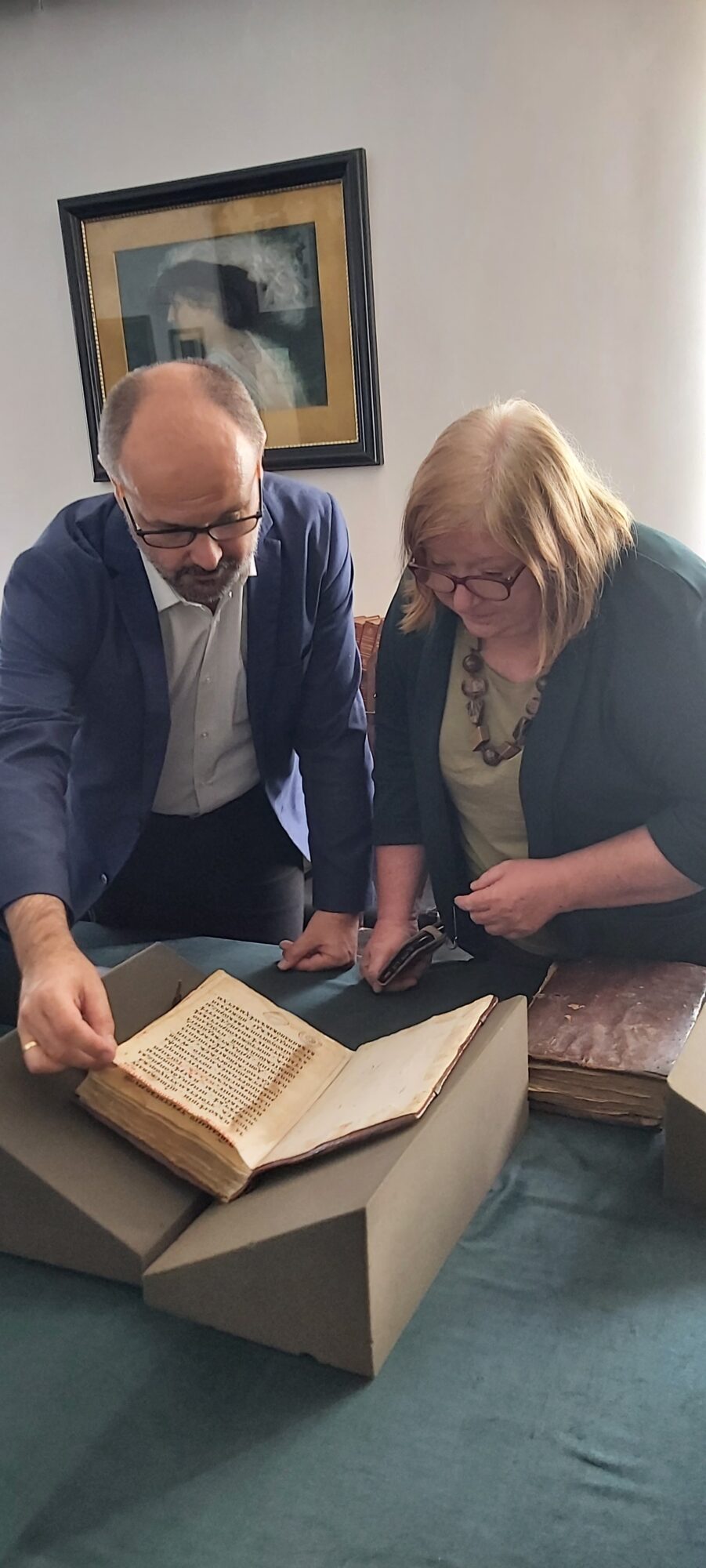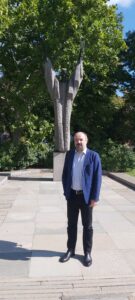 About Prof. Jerzy Ostapczuk
Prof. Jerzy Ostapczuk is Dean of the Faculty of Theology at the Christian Academy of Theology in Warsaw. In the first half of September 2022 he spent a RESILIENCE TNA (Transnational Access) research stay at the Sofia University Centre for Slavonic and Byzantine Studies "Prof. Ivan Dujčev".
About RESILIENCE TNA Programme
In the 2022/2023 season, more scholars will take advantage of a RESILIENCE TNA research stay. The following call for applications will be open May 15, 2023 to July 1, 2023.
Images
Left: V. Velinova and Prof. J. Ostapczuk working at Sofia University Dujčev Center
Right: Before the monument of St. Clemen of Ohrid, patron of Sofia University