About ReIReSearch
ReIReSearch is a Religious Studies Discovery Environment, offering a platform where diverse digital resources and databases are searchable in a unified and standardized way.
Via ReIReSearch, users can search various databases from one location using a single query, rather than consulting different collections separately and having to adjust their specific searches to the way these collections are indexed.
ReIReSearch is part of the RESILIENCE Service Catalogue.
For Whom?
The Online Demo is interesting for users, in general scholars working on the study of religion, and providers like libraries, universities and other data holders.
When
December 1, 2023, 15:00-16:45 h CET.
About the Online Demo
After you have followed the Online Demo, you:
understand the search environment from both the perspective of the user and provider;
gained insight into the collections present in ReIReSearch and plans for the future;
understand how to make collections and data searchable through ReIReSearch (for providers).
Preceding the Online Demo, you can watch two webinars on ReIReSearch, one that is focusing on the search environment  from the perspective of a user, and one focusing on the search environment from the perspective of a provider. The links to the webinars will be sent to you in November.
During the Online Demo you will have the opportunity to ask your questions to the trainers. The demo will not be recorded.
Exploration
During the Online Demo we are going to explore the collections and functionalities of ReIReSearch.
How to Join the Online Demo?
Register via the registration form.
Watch the pre-recorded webinars that you will receive in November.
Attend the workshop via Zoom, explore ReIReSearch and engage with our trainers.
---
Our Trainers
Roxanne Wyns (f) is innovation manager at LIBIS, a digital service provider part of KU Leuven Libraries. As innovation manager she specialises in FAIR data infrastructures and works on several domain specific research infrastructure projects related to FAIR management of data collections. Roxanne is co-promoter and technical lead of the FWO medium scale infrastructure project iCANDID 3.0 SSH FAIR Data Hub and co-director of the RESILIENCE. She's also involved in university wide and cross-domain initiatives in support of Open Science and FAIR data such as the realisation of the institutional research data repository. She participates in several Open Science and Research Data Management initiatives in Flanders and Europe and is co-chair of the EOSC-A Long Term Data Preservation Task Force.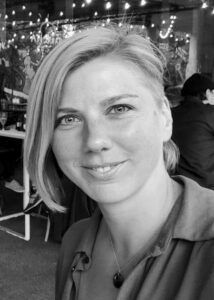 Michiel De Clerck studied Early Modern History, as well as Social and Cultural Anthropology at KU Leuven. His work is focused mainly on European Horizon 2020 projects and FWO funded KU Leuven projects geared towards setting up  research infrastructures and research supporting services in collaboration with KU Leuven research groups. The emphasis in these projects is the FAIR management of and FAIR access to data collections.